Posted on March 17, 2017 By John Curtis Goad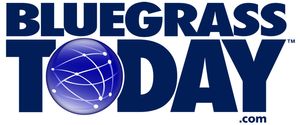 It's been a few years since we've heard from Wildfire, the group that got its start in 2000 as the house bluegrass band at Dollywood. Since then, they've released a handful of albums, scored several hits with songs like Rough Edges and I Wouldn't Mind the Shackles, and gone through some lineup changes in the process. Now they're back with a new album for Pinecastle Records, Rented Room on Broadway, a strong collection of country-tinged grass guided by Robert Hale's smooth vocals. 
Hale and bass player Curt Chapman are all that remains of the original Wildfire lineup, but they've added a talented set of musicians to the band in the past several years. John Lewis (banjo) and Chris Davis (mandolin) performed on the group's last album, while Greg Luck rounds things out this time around on fiddle and guitar. Though several of the musicians are new, they maintain the sound that fans will remember from Wildfire's previous albums – a tasteful blend of modern traditional bluegrass and acoustic country.
READ MORE HERE: https://bluegrasstoday.com/rented-room-on-broadway-wildfire/